OUR STORY

Eco Botanica was born out of Guru Darshan Khalsa Wilson's dream to provide high end, high vibe organic skincare products infused with consciousness and the magic of Ayurvedic science. Each product is blessed by Guru Darshan and her team with the sacred chant 'ra ma da sa sa say so hung', a powerful sound current that elevates our energy, and balances the elements, paving the way for genuine healing.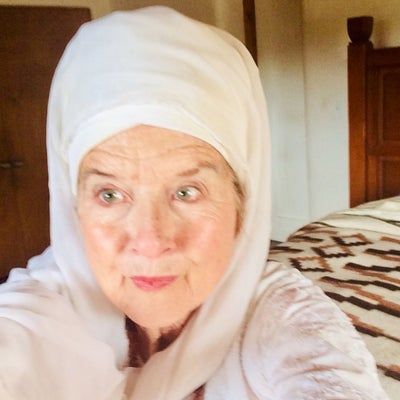 Eco Botanica was co-founded by Guru Darshan K. Wilson and Peter G. Wilson in the early 2000s while living in an earthship in Taos, New Mexico. Peter was growing and cultivating food in the earthship at 7900 feet elevation where winter temperatures go well below zero. 
The inspiration for the products we offer comes from the ancient science of Ayurveda. Ayurveda teaches that the skin reflects all seven layers of body tissues: plasma or lymph, blood cells, muscles, fat, bone, marrow and the nervous system, and reproductive tissue.  How you eat, drink, rest, and play affects your skin, mind and mood.  We hope our products will provide inspiration if you wish to explore your knowledge of self-healing through holistic means. Finding out your basic Ayurveda body type with its consequent needs is one of the most helpful things you can do to take better care of yourself.  
Guru Darshan, 
the main formulator for Eco Botanica products, has studied the healing power of plants since childhood. 
She has worked for over 25 years in the healing arts, 
teaching Kundalini yoga and counseling on Ayurvedic lifestyle. She has
 studied the teachings of Drs. Sunil Joshi and David Frawley, and is certified in Advanced Hands-on Healing and use of herbs, oils and clays from the Ayurvedic Institute. She has taught herbal studies in Ayurveda and western herbology for Karta Purkh Singh Khalsa's Herbology Courses through IIEI.  She has taught Ayurveda and Kundalini Yoga college credit courses at UNM Taos.  She received instruction from Yogi Bhajan in healing modalities, as well as studying yoga and meditation with him for years. Guru Darshan is most grateful for Yogi Bhajan's teachings and his presence in her life. 
Peter G. Wilson is an organic gardener. He has worked professionally as gardener in Washington D.C. and Northern New Mexico.  He grows food and herbs at home in New Mexico on one and a quarter acres and has rehabilitated the neglected field using the 300-year-old acequia water canal and green cover crops. Previously he worked as head of grounds at various sites in New Mexico, and Washington D.C.  Peter is a fan of permaculture and took a course with Bill Mollison in Permaculture Design receiving certification.  He makes sure Eco Botanica keeps in integrity with the plant world and also fulfills your order, packs it and ships it to you.