---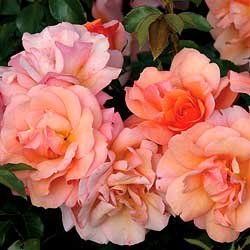 ---
How We Got Started
---













Eco Botanica was co-founded by Guru Darshan K. Wilson and Peter G. Wilson.  We started offering products to the public in the early 2000s when we were living in an earthship in Taos, New Mexico.  Peter was growing some of our food in the earthship, It was at 7900 feet elevation where Winter temperatures go well below zero.  Eco Botanica was born out of Guru Darshan's dream to provide organic pure skin care and body care products that are effective in the challenging northern New Mexico climate.  We have found that our products, bought by people from Canada to Florida and from California to Hawaii to Australia, work well wherever they have been tried. The original goal was  to have the products be artisan-made and to use the traditional ayurvedic method of chanting while preparing medicines.  We put our  consciousness into everything we do.  The ingredients would be the best we could find, with an emphasis on organic and fair-traded raw materials.
The inspiration for the products we offer comes from Ayurveda, the ancient science of life from India.   At Eco Botanica we encourage you to take great care of yourself and find out what works for you in terms of diet, exercise, relaxation, and recreation.                         
Ayurveda teaches that the skin reflects all seven layers of body tissues: plasma or lymph, blood cells, muscles, fat, bone, marrow and the nervous system, and reproductive tissue.  How you eat, drink, rest, and play affects your skin, mind and mood.  We will offer some simple suggestions on this website and help you find more guidance if you wish to explore your knowledge of self-healing through holistic means.  Finding out your basic body type with its consequent needs is one of the most helpful things you can do to take better care of yourself.  
Guru Darshan 
is the main formulator for Eco Botanica products. 
She 
taught Kundalini Yoga and Ayurvedic Lifestyles for years.  She has worked for over 25 years in the healing arts, as a body worker and a lifestyle counselor.  Guru Darshan studied the healing power of plants since childhood.    
Guru Darshan's training and experience include:  KRI-certified Kundalini Yoga Instructor; UCLA degree in abstract math, chemistry, pre-medical studies and psychology; life tenured teacher in Los Angeles after teaching in East LA; art studies at Pitzer College; worked as Dr. Hauschka trainer for estheticians in Los Angeles; 
author of the initial version of the Massage School program at UNM-Taos; taught 3-unit college level Kundalini Yoga and Ayurveda courses at UNM;  licensed as 
New Mexico 
LMT  #3175;  studied at the Ayurvedic Institute in Albuquerque, receiving Advanced Certification in hands-on techniques and prime materials,  She was treatment director at Nob Hill Spa in Albuquerque.             
Guru Darshan studied the teachings of Drs. Sunil Joshi and David Frawley. She teaches herbal studies in ayurveda and western herbology for Karta Purkh Singh Khalsa's Herbology Courses through IIEI.  She received instruction from Yogi Bhajan in healing modalities, as well as studying yoga and meditation with him for years. He encouraged her to study the Vedic arts.  Guru Darshan is most grateful for Yogi Bhajan's teachings and his presence in her life. 
Peter is an organic gardener.  He has worked professionally as gardener in various venues in Washington DC and Northern New Mexico.  He grows food and herbs at home in New Mexico on 1 1/4 acres.  He has rehabilitated the neglected field using the 300-year-old acequia and a green manure crop.  The acequia is a ditch system bringing water from the Rio Grande River. He is a fan of permaculture and took a course with Bill Mollison in Permaculture Design.  He makes sure we keep in integrity with the plant world in our work at Eco Botanica.  He fulfills your order and packs and ships it to you.