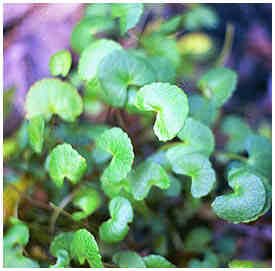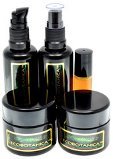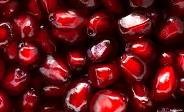 EcoBotanica Ingredients are chosen with the utmost care. Our intention is to support your healing process. We work with respect for the precious plants and flowers that share their gifts with us. Most of our ingredients are organic. Our artisanal products are made while chanting mantras to awaken the healing power of the precious plant substances.
We do not use: parabens, sodium laurel sulfate, phenoxyethanol, artificial colors or fragrances, or any animal testing. Our preservation system is botanical. Our products have a shelf life of up to a year, though we recommend using within 4 months of purchase for optimal results. To extend life and keep ultra fresh, refrigerate unused portion. We use the freshest oils and other botanicals and want you to experience the best results.
In house, hand-made in small batches using ayurvedic methods - our finest best-selling products. Carefully selected ingredients, combined with chanting.
ROSE CREME MOISTURIZER:
Providing nourishment for the skin, Rose Creme is anti-inflammatory and collagen building - soothing for Pitta redness and replenishing for Vata dry skin.
INGREDIENTS:
sandalwood hydrofusion; *shea butter; proprietary blend of skin-nutrient oils of: *red raspberry, *rose hip, *pomegranate, *chia, black currant, coconut, and *jojoba; *aloe juice. vegetable emulsifying wax; beeswax; kokum butter; *gotu kola, *marshmallow root, food grade grape seed oil *seabuckthorn oil and *seabuckthorn fruit (pro-vitamin A and Vitamin C); DMAE; palm stearic; grapefruit seed extract; natural full-spectrum vitamin E; *rose attar; vegan hyaluronic acid; hydro-distilled essential oil of *damask rose; *sesame oil; borax; lecithin; sea salt; xanthan gum; essential oils of *blue chamomile, *rosemary, *turmeric and *neem , *CERTIFIED ORGANIC INGREDIENTS
60 ml and 30 ml
GOLD CREAM MOISTURIZER: -
"VITAMINS FOR YOUR SKIN" FINE MOISTURIZER
A collagen building cream with Vitamin C-ester and generous amounts of Co-Q10 suitable for use as a night cream. This item is also popular with our male customers- helps to support sun damaged skin. This cream is valuable for everyone who wants a nourishing, truly natural moisturizer.
Directions: Apply with gentle upward strokes after washing and using toner.
INGREDIENTS: *green tea infusion (purified water, shale micro-minerals, *green tea tincture); *shea butter; oils of *rose hip, *chia seed, black currant, coconut, food grade grapeseed, and *jojoba; *aloe juice; vegetable emulsifying wax; *beeswax; kokum butter; *seabuckthorn oil; DMAE; palm stearic; citrus seed extract; ascorbyl palmitate (Vitamin C ester); alpha lipoic acid; natural full-spectrum Vitamin E; Coenzyme Q-10; vegan hyaluronic acid; *glycerin, DL Panthenol (pro-vitamin B-5); *sesame oil; Calendula CO2; Vitamin A; borax; lecithin; sea salt; xanthan gum; citric acid; essential oils of *bergamot, vanilla, *rosemary, *turmeric, and *neem. *CERTIFIED ORGANIC INGREDIENTS 60 ml
ORGANIC ROSE TONER:
Use Rose Toner after cleansing and before applying moisturizer, or anytime, for an aromatherapy experience. This toner is suitable for most skin types. This is p
ure organic floral water from Rosa Damascena flowers grown in the Himalayan region of India.
INGREDIENTS:

purified water, micro-minerals from shale, organic hydro-distilled rose essential oil.
Artisan made ayurvedic oils, made traditionally with chanting, for use in self massage or panchakarma - ayurvedic cleansing programs. These are made by a trusted associate.
VATA BODY OIL
b
alances the air and ether elements.
Vata is the subtle energy responsible for all movement including nerves and prana.
A warming massage oil to relieve aches, pains, insomnia, and anxiety.
INGREDIENTS:
ashwaganda. bala, vidari, dashmool, brahmi, tulsi,
haritaki, jatamansi, and myrrh, in an organic sesame and sunflower oil base.
All organic except jatamansi and dashmool. 8 oz.
PITTA BODY OIL
Balances fire and water elements, regulates body temperature and digestion, relieves overheating, irritability, anger and frustration. Made with purifying and cooling organic herbs,
INGREDIENTS:
brahmi, wild crafted bhringraj, neem, manjistha, sandalwood, chamomile, mint, with essential oil of lavender in an organic coconut and sunflower oil base.
KAPHA BODY OIL
balances the earth and water elements.
Kapha governs the fluids and structure of the body. A warming massage oil that relieves congestion, depression, lethargy, retention of water and excess weight.
INGREDIENTS:

organic herbs: calamus, red sandalwood, punarnava and tulsi in organic sesame and almond oils.
Carefully sourced organic products that we provide to support our hand made ultra fine products, these are made with the same careful attention to detail and ingredients, with organic botanical preservation systems.

NASYA OIL Ayurvedic Nose Drops to clear the sinuses, helps vision, hearing and voice.
INGREDIENTS: Brahmi, Neem, Guduchi, Tulsi, Fenugreek, Calamus, Sandalwood, Turmeric, Eucalyptus, and Mint – in a base of organic sesame and olive oils.
GREEN TEA CLEANSER
92% Organic GREEN TEA CLEANSER V- P- K = or + Directions: Cleanse your face and neck every morning and night with
gentle circular motions in an upward direction. Rinse and apply Toner.
INGREDIENTS:
*Aloe Vera Juice, *Olive Oil,*Rooibos Tea Extract, Vegetable Emulsifying Wax, Kosher Vegetable Glycerin, MSM, DMAE, Extracts of *Green Tea and *White
Tea, Vitamin E,
Xanthan Gum, Vitamins:
C Ester, B5, and A, *Rosemary Oleoresin, *Neem Oil. *CERTIFIED ORGANIC INGREDIENTS
60
ml
ROSE HIP AND GREEN TEA CREAM SCRUB: 92
% Organic
Directions: Use to exfoliate your face and neck with gentle circular upward motions. May be used daily, keeping in mind that little pressure is needed. If your skin is very delicate, use less often - once or twice a week. Used properly will encourage healthy skin renewal and bring clarity to the skin. Rinse well after using and apply toner.
INGREDIENTS: *Aloe Vera Juice, *Olive Oil,*Rooibos Tea Extract, Vegetable Emulsifying Wax, Kosher Vegetable Glycerin, MSM, DMAE, Extracts of *Green Tea and *White Tea, Vitamin E, Xanthan Gum, Vitamins: C Ester, B5, and A, *Rosemary Oleoresin, *Neem Oil *CERTIFIED ORGANIC INGREDIENTS