Organic Turmeric Cream 95 ml 2.3 oz.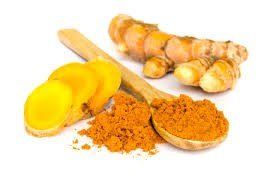 Organic Turmeric Cream 95 ml 2.3 oz.

A powerful synergy with 4 forms of turmeric including tetrahydrocurcuminoids - a more bioavalable curcumin, black seed/ black cumin oil, with shea, aloe, rosehip, together supporting more normal cell function, anti-inflammatory action, and an even skin tone.  Use on face, hands or anywhere on body.
ORGANIC TURMERIC CREAM INGREDIENTS
*turmeric infusion; *shea butter; *black seed/black cumin oil; *rosehip oil; *aloe juice; 

plant based emulsifying wax; DMAE;

 

turmeric tetrahydrocurcuminoids in propanediol (natural corn emollient); grapefruit seed extract;

*beeswax; palm stearic; organic alcohol; *glycerin; vitamin E; *seabuckthorn oil; *sunflower lecithin; vegan hyaluronic acid; guar gum; xanthan gum; borax;

 sodium hydroxide; potassium sorbate; 

*turmeric CO2;

 

*neem; *organic essential oils of *turmeric and wildcrafted Frankincense.              
*CERTIFIED ORGANIC INGREDIENTS
Reviews