Organic Turmeric Cream 1 oz.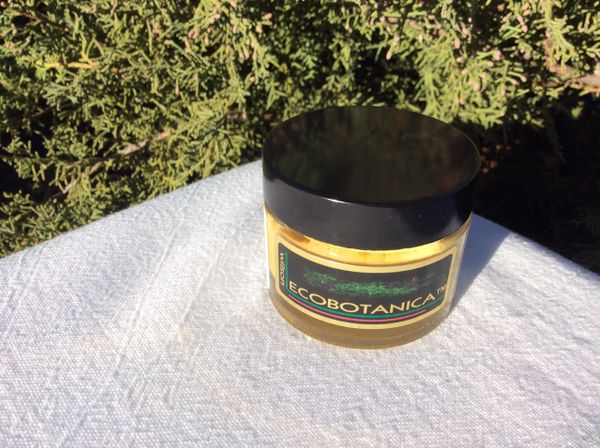 Organic Turmeric Cream 1 oz.

A powerful synergy with 4 forms of turmeric including tetrahydrocurcuminoids - a more bioavalable curcumin, black seed/ black cumin oil, with shea, aloe, rosehip and avocado together supporting more normal cell function, anti-inflammatory action, and an even skin tone.  Use on face, hands or anywhere on body.
ORGANIC TURMERIC CREAM INGREDIENTS
Distilled water and natural source micro-minerals; *shea butter; *black seed/black cumin oil; *rosehip oil; *avocado oil; *aloe juice; vegetable emulsifying wax; *beeswax; DMAE;
*turmeric; tetrahydrocurcuminoids; grapefruit seed extract; vitamin E; *neem; palm stearic; organic alcohol - tincture base; *glycerin; propanediol (natural corn emollient) *seabuckthorn oil; *sunflower lecithin; vegan hyaluronic acid; guar gum; xanthan gum; Himalayan pink salt; borax;
 wildcrafted Frankincense essential oil              
*CERTIFIED ORGANIC INGREDIENTS
Our vegetable emulsifying wax is Ecocert approved for use in certified organic products.

 

It contains no ethoxylated ingredients.  It is GMO free. This system is based on acyl lactylates, which are conditioning to both hair and skin.  The lactylates are produced by a reaction between the fatty acids and lactic acid. Lactic acid and fatty acids are natural moisturizing factor (NMF) constituents that are found in the skin. The INCI is Glyceryl Stearate (and) Cetearyl Alcohol (and) Sodium Stearoyl Lactylate.
Reviews